Shaftless reel support
The core chucks of the Automatic Turret Winders AW - C and AW - S are motorised for sideways positioning. Depending on the design they can be arranged within the side frames of the winder (AW - C) or can be assembled directly on the indexing system (AW - S).

When the chucks are arranged within the side frames a chucking range of 350 mm (13.5") per side can be achieved. So cores with a length difference of up to 700 mm (27") can be supported without refitting.

An even higher flexibility is offered by the arrangement of the chucks directly on the indexing system. Here the chucks can be moved together almost completely and thereby a very wide range of core widths can be supported.

Easy to change chucking heads are used to support cores with different inner diameters. Chucking is done mechanically by torque, centring automatically by the axial clamping force of the chuck or by the torque of the winding drive. The advantage is here, that the clamping force becomes higher at increasing winding tension and so a slipping of the core on the chucking head is absolutely excluded.
Execution examples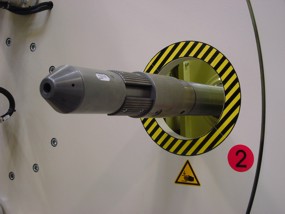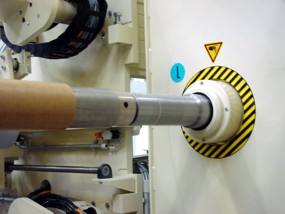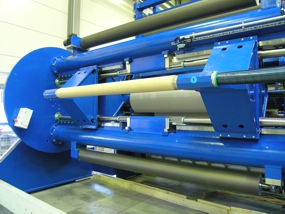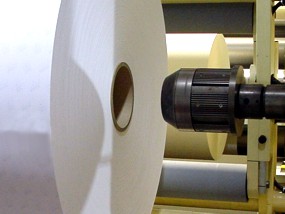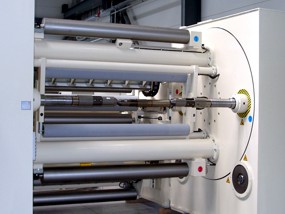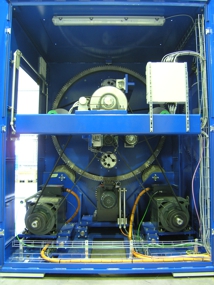 => Back to the Automatic Turret Winder AW-1500 S ...