Special winders
Please tell us your special request for any winding technique related task, we will develop the corresponding solution and manufacture an tailor made winding machine for you.

The special focus is on the roll change process and on the roll handling, besides the web processing and the web transport. Here are some examples for the variety of the solutions realized until now:
Examples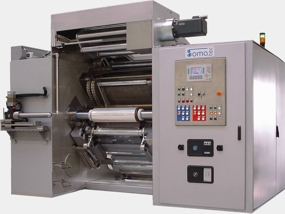 High speed turret winder for polyester film (4-20my; 1.5-8.0 microns)
=> More information...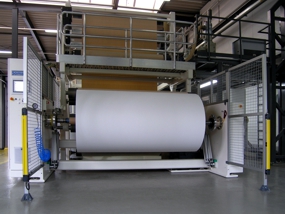 Single station winder EAW-1500/2600 E for paper within a printing line,
- Reel support with winding shafts
up to 2500 mm width
- Reel weight max. 3500 kg
- Winding speed max. 400 m/min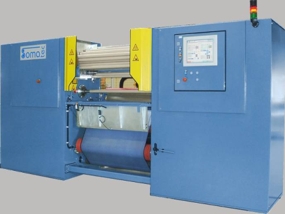 Short roll winder for adhesive plastic films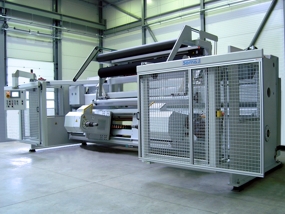 Single station winder for paper,
- shaftless reel support
up to 3000 mm (118")
- reel weight up to 7500 kg (16500 lbs)
- winding speed max. 1200 m/min
(3900 ft/min)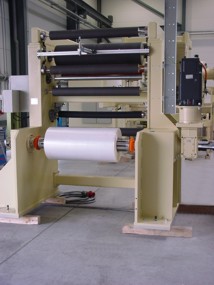 Single station winder for plastic films behind a lamination line