Winders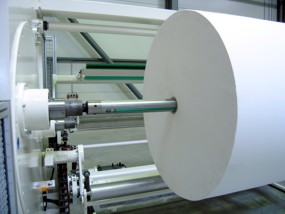 Wherever flat webs have to be wound after a production- or finishing process, SOMATEC's winders are the first choice.

Roll change can be done either manually or automatically. Automatic roll change is performed at maximum production speed on adhesive prepared cores or on unprepared cores, depending on the selected type of the roll change system.

Of course all winders can be completed with slitting units for edge trimming or multiple web winding and with handling equipment, depending on the actual requirements.