Integrated winding shaft extraction for Turret Winders ATW - I and ATW - IG
A special highlight for the finished roll handling is the winding shaft extractor, which can be integrated within the Turret Winder ATW - I und ATW - IG. Due to a direct shaft extraction in roll unloading position of the winder, short handling cycle times are reached! Additional devices, like unloading fork arms or external shaft pullers are not necessary. Additionally at this solution the electrical switch cabinet can be arranged directly besides the winder. By this arrangement no separate cabling between the winder and the electrical cabinet is needed and therefore commissioning and start-up time is shortened.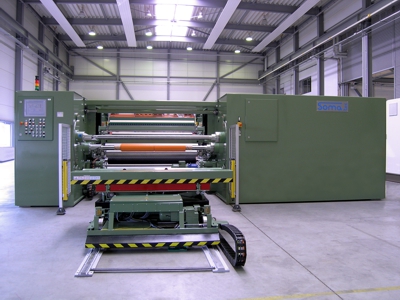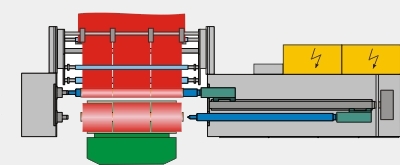 Video sequence of the integrated winding shaft extractor
Execution examples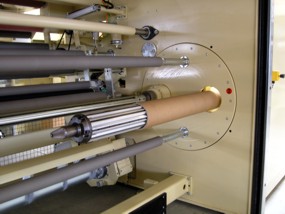 Direct extraction of the winding shafts trough the turret disk of the winder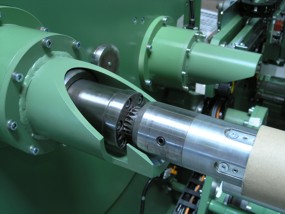 Winding shaft support on the drive side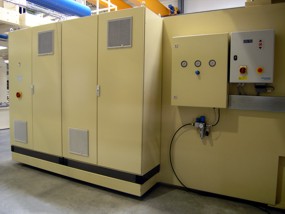 Space saving arrangement of the switch cabinet on the back side of the integrated winding shaft extractor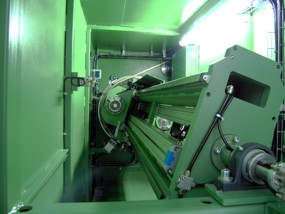 Inner view of the machine frame
=> Back to the automatic Turret Winders ATW, ATW - I and ATW - IG ...