Automatic reel handling systems
Upon request, an automated unloading of the finished reels can be offered. At a shaftless roll support unloading can be done directly out of the winder with an elevator cart. When using winding shafts, first the wound reel can be swivelled out of the winder by unloading fork arms, before an elevator cart supports the reel. Then the winding shaft can be extracted by a shaft extractor and can be fed back into the winder equipped with a new empty core.

SOMATEC's ultimate ambition is to suite the customers personal ideas and meet his goals by either combining the machine with existing or new devices.
Video sequence of an automatic handling system
Execution examples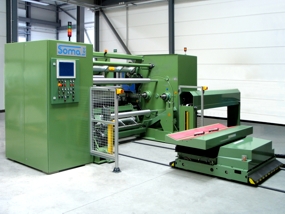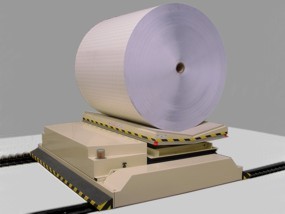 => Back to the automatic Turret Winders ATW, ATW - I and ATW - IG ...