09/28/16
Janine Richter new employee for electrical engineering and commissioning
Beginning on September 1st, 2016 Ms. Janine Richter has started her work at SOMATEC and will support us in the division of electrical engineering and commissioning.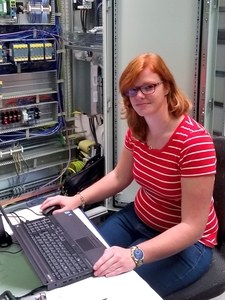 Ms. Richter is educated as mechatronics technician. After this education she finished first her studies at the university of Hannover as Bachelor of Engineering for mechatronics and following then as Master of Engineering for sensor- and automation technique.

At SOMATEC she now becomes acquainted with controlling and adjustment of our winding machines, so that she can actively support us soon with programming and commissioning.

The whole SOMATEC team wishes Ms. Richter a successful start and many success for her versatile and interesting new job.